Style Talk with Amy Day to Day
Alright, lovahs!! Listen up because I've got a surprise for you. Well you see, you kinda brought this on yourself. All your lovely comments and sweet words
yesterday
on my style talk made me think you might need a little more talkin' to. This beautiful lady you're about to meet is one gorgeous momma with great sense of style. You're definitely gonna want to pay attention.
* * * * * *
Hey guys! My name is Amy, it's so nice to meet you! I'm so excited that Alisha asked me to guest post for her, it's my first time. Before I get started, let me introduce myself. I've been a wife for over five years and a mom for 17 months. I love both jobs more than anything, but I started feeling a little restless at the beginning of the year and felt like I needed to do something that was just for me. I've been blogging for a few years about life with my hubby, but I decided to start a new life and style blog to fulfill that need for an outlet that was all mine. I write over at
amy day to day
and I love it!
Now that you know a little bit about me, I want to share with you my top five must-haves for spring and summer. (Aren't you so excited that we can almost say it's summer?!)
1.) Loose, flowy tops with loose, flowy sleeves.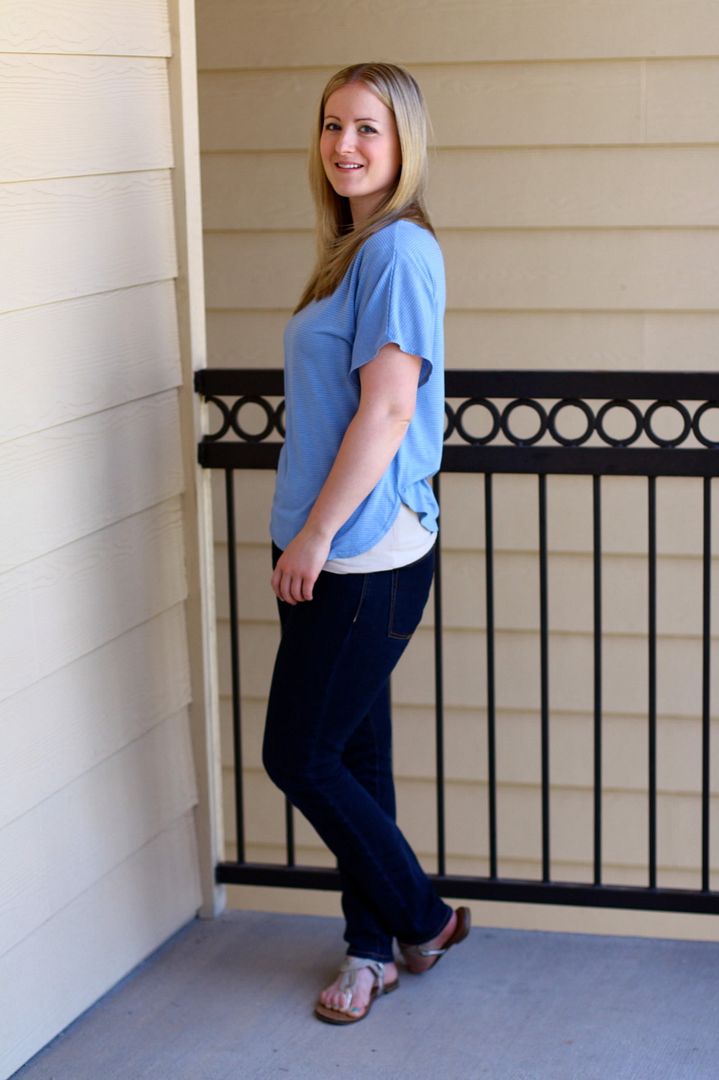 2. Colorful floral prints.
3. Maxi dresses.
4. Wedges.
5. Statement necklaces.
There you have it. My favorite wardrobe essentials for spring and summer. And the more color, the better! What are you loving this season?
* * * * * *
Isn't she just lovely?! I heart Amy, and her style rocks! Now, go make friends with Amy. I promise, you won't regret it, and you might even learn a few things.